THE REGISTRY FOR BOTH HORNED AND POLLED DORSETS

This page was last updated on: November 27, 2013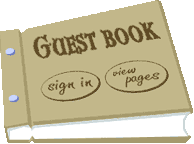 American Dorsets recently celebrated 100th year

In 1998 the Continental Dorset Club celebrated its 100th year of existence by having a record breaking National Sale and by donating a foundation flock of Dorsets to Western Kentucky University in Bowling Green.  A history book of the Continental Dorset Club & The Dorset Breed was also published to commemorate the breed's everlasting influence in the American sheep industry.

Use of this site constitutes your acceptance of our 


Exec. Secretary/Treas.

Debra Hopkins

P0 Box 506

N Scituate, Rl 02857-0506

Phone (401) 647-4676

Fax (401) 647-4679

Supreme Champion Ewe Overall Breeds

2013 Northeast Youth Sheep Show

Grand Champion Polled Dorset Yearling Ewe T&T 1203 -

 Fall Yearling Ewe 

Shown by: Olivia Waggoner, East Berlin, PA

Supreme Champion Ram Overall Breeds

2013 Midwest Stud Ram Sale

Grand Champion Polled Dorset Ram

Turtle Mead 1210-Yearling Ram

Consigned by Paul & Nancy Wissinger, Sinking Springs, PA

 Bought by: Twin Oaks Dorsets, Belle Center, OH

 New cover of the 2013-2014 Breeders Directory

If you would like a copy contact the CDC Office

Tulsa State Fair - Junior Show Supreme Champion Ewe Grand Champion Polled Dorset Ewe & Great Plains Regional Junior Dorset Show Champion Ewe Star Dust Sheep Farm 12166 - Yearling Ewe Shown by: Jenna Maltbie, Burlinton, OK

California State Fair Open Show Supreme Champion Ewe Champion Polled Dorset Ewe - Yearling

 Stony Point 35 X 

Bred & shown by: Kenneth Wagner, Petaluma, CA

2013 Oregon State Fair Supreme Champion Ewe - Open & Junior Champion Polled Dorset Ewe - Yearling

 Shown by: Ashley & Kristina Klampe, Jefferson, OR