THE REGISTRY FOR BOTH HORNED AND POLLED DORSETS

This page was last updated on: May 4, 2013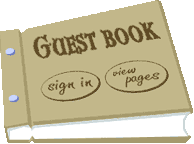 American Dorsets recently celebrated 100th year

In 1998 the Continental Dorset Club celebrated its 100th year of existence by having a record breaking National Sale and by donating a foundation flock of Dorsets to Western Kentucky University in Bowling Green.  A history book of the Continental Dorset Club & The Dorset Breed was also published to commemorate the breed's everlasting influence in the American sheep industry.

Use of this site constitutes your acceptance of our 


Midwest Preview Junior Sheep Show in Chillicothe, MO

 Supreme Champion Flock

 Kylie Schakel, Oxford, IN

Champion Polled Dorset Ram Oregon State Fair

Supreme Champion Ram Oregon State Fair Open Show

Spring Born Ram Lamb

Owed & shown by Ashley & Kristina Klampe, Jefferson, Oregon.

2012 Delaware Junior Livestock Exposition Supreme Champion Ewe & Grand Champion Polled Dorset Ewe

 Yearling Ewe Bred & Shown by Olivia Waggoner, East Berlin, PA

2012 NAILE Junior Show Supreme Champion Ewe Grand Champion Polled Ewe Yearling Ewe - Pine Ridge Farm 1135 E.T.

Shown & bred by Olivia Waggoner, East Berlin, PA

Exec. Secretary/Treas.

Debra Hopkins

P0 Box 506

N Scituate, Rl 02857-0506

Phone (401) 647-4676

Fax (401) 647-4679