THE REGISTRY FOR BOTH HORNED AND POLLED DORSETS

This page was last updated on: March 16, 2022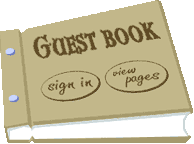 In 1998 the Continental Dorset Club celebrated its 100th year of existence by having a record breaking National Sale and by donating a foundation flock of Dorsets to Western Kentucky University in Bowling Green.  A history book of the Continental Dorset Club & The Dorset Breed was also published to commemorate the breed's everlasting influence in the American sheep industry.

Use of this site constitutes your acceptance of our 

Exec. Secretary/Treas.

Debra Hopkins

P0 Box 506

N Scituate, Rl 02857-0506

Phone (401) 647-4676

Fax (401) 647-4679

Continental Dorset Club remains committed to the revised Dorset Breed Standard

to its education for Dorset breeders and judges. A few years ago, a committee was

formed to put together an educational guidebook of the "Dorset Breed Standard of

Excellence" that would include picture of all the traits whether good, acceptable and not

acceptable, so people would have visual reference of the traits to make it easier to

comprehend and understand. Thanks to the great efforts of Melanie Barkley, Penn

State Extension Educator, past CDC Board Member and Dorset breeder of many years,

collected the photos and designed the attached guidebook.

are offering this book as a pdf file on the CDC website currently and it will be

forwarded to all of the CDC Certified judges that we have current emails for. As you

scroll through the photos you will notice that some photos are missing. If you have any

photos that depict the trait where we are missing photos please forward them to the

that you think is appropriate, please send those on. It is our goal to get all of the

pictures filled in and then be able to make a hard copy of this guidebook to publish for

breeders and judges.

Please take some time and go through the new guidebook. I think you will find it full of

educational materials and photos that help explain the good traits we are looking for in

Dorset breed, and those that we are trying to avoid.

VISITOR COUNT>>>>>>>>>>>>>>>

2019 Midwest Stud Ram Sale

Supreme Champion Breeding Sheep Ewe

Grand Champion Horned Dorset Ewe - Early Fall Ewe Lamb 

Consigned by Cassell Horned Dorsets, Wytheville, VA

2019 Northeast Youth Sheep Show

Supreme Champion Ram

Grand Champion Polled Dorset Ram - Fall Ram Lamb 

Scotch Lane Farm 8542

Bred & Shown by: Madelyn Syme, South Windsor, CT

2019 California State Fair

Supreme Champion Ewe

Grand Champion Polled Dorset Ewe - Yearling Ewe

Klampe 804

Bred & Shown by: Ashley & Kristina Klampe , Jefferson, OR

2019 Kentucky State Fair

Supreme Champion Ewe

Grand Polled Dorset Champion Ewe

Thistledown 604 - Yearling Ewe

Bred & exhibited by: Robert Schembs, Colfax, IN

2019 New Jersey State Fair

Supreme Champion Ewe, 

Grand Champion Horned Dorset Ewe, 

Oberholzter 1811 - Yearling Ewe

Bred & exhibited by: Emma Oberholtzer, PA

2019 Ohio State Fair

Supreme Champion Ram Meat Breed Session 2

Grand Champion Horned Dorset Ram

ORC W8172 - Fall Ram Lamb

Exhibited by: Keaton Snipes & Konner Barnes, OH (Bred by Paul R. Cassell, VA)

We have moved!  Click link below to go to the new website.